This is a rare opportunity for intensive shamanic practice with a senior teacher. Exploration of shamanic cultures from around the world will lay the groundwork for our own practice of advanced techniques. The wilderness locale of Wangapeka Retreat Centre enhances the power of the practice and provides the perfect setting for a solo vision quest which is heart of the workshop.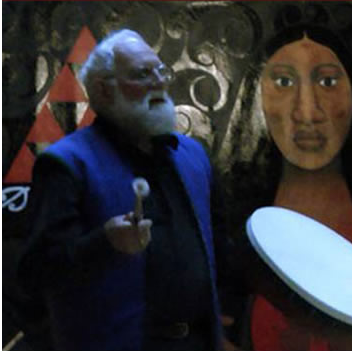 Preference in selection will be given to participants who have already had introductory instruction from a shamanic teacher, but this is not essential. Group numbers will be small so there will be ample time for in-depth work on individual issues.
For further information contact John, eagle@ts.co.nz,
phone: +64 3 547 1084 or +64 3 547 1084
About Dr John Broomfield:
Born in New Zealand, John did a doctorate at the Australian National University (ANU). His distinguished academic career includes fellowships at MIT, the Indian Institute of Advanced Studies and the ANU; and service as Professor of Asian & Comparative History at the University of Michigan, and as President of the California Institute of Integral studies, San Francisco.
He brings a wealth of experience in cultures around the world, including study with Native American, Tibetan Buddhist, Hindu, Balinese, Maori and Aboriginal Australian teachers. His most recent book is: "Other Ways of Knowing: Recharting Our Future With Ageless Wisdom"
He has traveled extensively in Asia, Europe, North America and the Pacific and spent a year living in an Indian Himalayan village. After 10 years in San Francisco, he moved to the Marlborough Sounds in New Zealand, where he established a private nature reserve on 50 acres of remote coastal forest, Te Wairua, "place of spirit."
It would be my pleasure to have you join me on this retreat.