Last year, 2017, marked the end of Bonni and Matthew's incredible six-year commitment in which they travelled from Canada to New Zealand each year to teach Buddhadharma. They generously agreed to spend 6 months of every year in Nelson and have taught a full, dynamic, coherent study and practice programme. This has included annual retreats at the Wangapeka, many stimulating Dharma classes, weekend and day-long workshops and meditation instruction and guidance for individuals and groups. In addition, they have supported the activities of the Wangapeka in countless ways contributing to the humming centre that exists there.
Towards the end of the final year, we presented Bonni and Matthew with a beautifully handwritten scroll rolled up inside a white scarf. It held an invitation from 21 people who formally requested that Bonni and Matthew come and live in the Nelson region.
Here is an extract from the letter:
'This letter is to formally express how much we, as a community, have benefited from your huge commitment to us all for the last six years. You have provided us with such wonderfully diverse and precious Teachings at the Wangapeka, in Nelson and on the West Coast. You have also taught and given us so much informally, by being willing to be part of the circle, by engaging with us in the nitty-gritty of our lives. We would like to formally make the request that, after your 'year of no commitments', you come and make your home in this area amongst us. We want this letter also to be an offering.'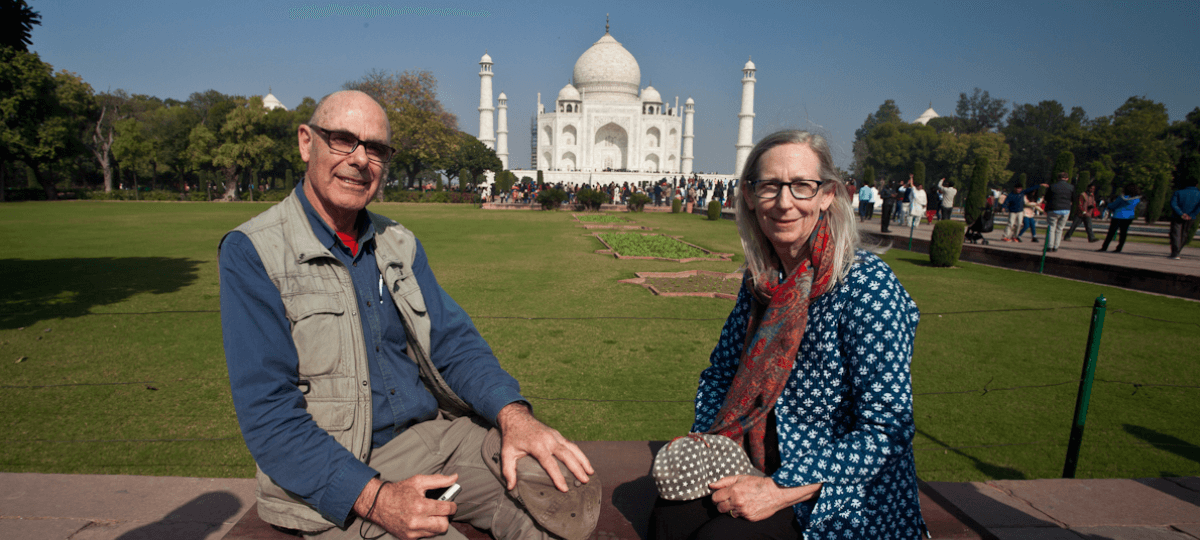 All sorts of things happened in between, and it is always a mystery as to how myriad factors interweave to create change. We will never know what led to Nelson choosing Bonni and Matthew rather than the other way round but to our absolute delight, on the 27th December, circumstances led to them arriving back from a pilgrimage in India and Bhutan and moving into their new home in Atawhai Drive, Nelson. There was and is much rejoicing! The power of wholesome intention is strong.
The small organising committee, who have helped facilitate Bonni and Matthew's teaching programme in Nelson for the last six years, want to thank all those within the Wangapeka community who have helped create the causes and conditions for this to manifest. The benefits are far-reaching for all of us personally, and for the wider community.
Now that Bonni and Matthew have committed to being based in Nelson, it is timely that we ask ourselves some important questions. We have been exploring the following:
What is our commitment as Dharma practitioners and students to supporting our precious teachers from now on? What might this look like?
How can we continue to cultivate and grow that wholesome effort, the Punna Kamma, through our collective commitment and support?
How can we strengthen our growing and thriving spiritual community? What would we like to see unfolding in our community?
We would very much welcome ideas and suggestions from those connected with the Wangapeka, particularly those who live locally.
In their first public teaching as New Zealand residents, Bonni and Matthew offered four 'Rumination' sessions at the Nelson Buddhist Centre on Tuesday evenings in March.
During these evenings and in between the weekly sessions we were encouraged to enjoy the activity of ruminating; avoiding the temptation to look too quickly for answers but to thoroughly chew the cud.
The following two quotes served as key themes throughout.
From Black American Poet Audre Lorde:
'Where does our power lie and how do we use it in the service of others?'
And from Chogyam Trungpa:
'I can not change the way the world is, but by opening to the world as it is I may discover that gentleness, decency and bravery are available not only to me but to all human beings'
Here are a few reflections on "Rumination"
'I very much appreciated the opportunity to receive a taste of Bonni's wisdom and humour. What particularly struck me is the importance of recognising where our power lies. I came away with the sense of there really being no time to lose…the vital importance, strength and value of resting totally in awareness of the present moment.' Fran
'I love Bonni as the sit down comedian, the historian making one feel the size of a grain of sand; truth be told a lot smaller than that in the greater scheme of things. Or, the awesome ruthless wisdom crone shooting daggers of realization into your heart just as you're really relaxed and are off guard…whatever way she goes I don't think she can ever evade being a teacher no matter what guise appears. I just love the story teller best, very Sufi. More of it all!' Selene
'What has stayed with me is the process of rumination. It seems that from something read or heard, interest and curiosity arises and then through mulling over, dwelling on, or meditatively pondering, something stirs and continues in an active, quiet way revealing new territory for further rumination' Graham
Happy ruminating!
With deepest thanks, love and gratitude for the wealth of Dharma in our lives!
Eleanor Mitchell, Diane Johnston, Chani Grieve, Kath Mitchell and Jane Hobday