Mindfulness & the Tarot & Mindfulness of Colour Retreat with Mira Riddiford
Jun 8, 2018 @ 6:00 pm

–

Jun 15, 2018 @ 2:00 pm
Have your body, mind and senses nourished in this seven day mindfulness retreat on colour and form.
Through referencing the history of art and colour, Mira will weave together mindfulness with meditations on the Tarot.
Within each day we will be taken on an archetypal journey of ancient gods and goddesses, helping us integrate the completeness and uniqueness of who we are. 
This deeply empowering series on Western Mysticism focuses on calming mindfulness, while bathing and inspiring our minds with colour, gentle movement and soothing stillness.
The retreat will be in refreshing silence other than class times, and teacher/student interviews. This is to help with resting and relaxing our minds, feeling the peace of the beautiful environment, and being able to listen genuinely to ourselves and the natural world around us. 
Feel the strength of this work. Reset your batteries, and restore your life's energy.
---
The Retreat Team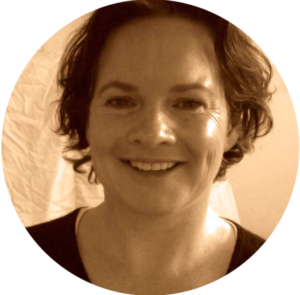 Meditation Teacher
Mira Riddiford is a meditation and mindfulness teacher who runs retreats and series in New Zealand. Her online classes have participants joining from North America, Europe and Asia. With more than 20 years of daily practice, Mira has been trained through retreat work, study and apprenticeship in the Namgyal Rinpoche stream of teachings. She has a close ongoing relationship/association with the Wangapeka Study and Retreat Centre and the Auckland Sphere Group.
Having worked in creative fields, Mira enjoys how mindfulness can enhance the arts, and she is respectful of diversity in all its forms. Mira focuses on the relevance of mindfulness in modern daily living, and how it can help with stress relief, calm and wellbeing. She specialises in making teachings on Western Mysteries, archetypal integration and non-duality available. (There's no problem if you don't know what any of that means!) Her contemporary, warm and engaging style breathes life into these meditation teachings.
Mira is passionate about meditation teachings on ancient Gods and Goddesses and how these teachings can work as a map for personal development. You can find out more about her work here: www.westernmysticism.com
---
Course Manager
For the fourth year running, we are blessed to have the experience of Scottish sculpturist Louise joining us and managing the retreat. Previously the office caretaker at the Wangapeka for a year and half, Louise is a fount of knowledge about the centre. Contact her for any further enquiries about the retreat: 
louisemair@hotmail.co.uk
Meditation Liaison
We are grateful for having the wonderfully supportive energy of Nicola assisting Mira on this retreat. Liaising with Louise and Mira, Nicola will be helping with the logistics of the retreat running smoothly.
---
Cook

At the Wangapeka Study and Retreat Centre we have a holistic understanding of wellbeing for body and mind. We are delighted to announce Ronnie will bring her warmth and good humour to creating delicious, tasty and healthy meals for us.
---
Cost for the retreat
Member: $557
Non member: $599
If using Paypal please add 5% of the total cost and include with your payment to cover Paypal's fees – many thanks.
To register please fill out our online registration form
*Please consider becoming a Wangapeka member – click here for details.
Plus Dana (donation) to Mira for her teachings.
These figures above include accommodation, food and a nominal contribution towards Mira's travel costs. They don't include any dana/donation to Mira for the teachings she will impart. So people from different income brackets can benefit from this retreat, no set fee is put on the teachings. Please give generously according to your means, taking into account Mira has a family to provide for and that meditation teachings are her primary income, you could use as a guide $20 – $60 per day (with the understanding that everyone's circumstances are different). Please bring cash to pay for the Dana.
---
Testimonials
"I highly recommend the Western Mysteries series with Mira. Anyone genuinely searching for meaning in life will not be disappointed. This course is so rich with content, thoroughly enjoyable and so much more than an intellectual exercise. Mira took us on a journey of exploration of the fabric of life. Her wealth of practical experience in esoteric study allows these teachings to truly come alive." – N. Stevens
---
"The Western Mysteries retreat was a highly supported environment for the exploration and meditation on the Tarot archetypes. Mira's teaching was thought-provoking and gripping, nurturing the various levels of meditators present. It was an incredible experience to explore the Dharma from this colourful, creative and totally different perspective – with such a gifted, open-minded, modern, tuned-in teacher. I am only beginning to see the effects of the retreat, but am beyond grateful to have been there." – N. Karneef
---
"Recently I attended a Western Mysteries retreat taught by Mira Riddiford.
I originally registered hoping for a rest and respite from a busy work life in community healthcare. I was not disappointed and received so much more.
Mira skilfully held space for the diverse retreatants to experience the teachings. These were vibrantly given in a respectful, humorous and supportive way.
They were fascinating teachings, drawing on ancient western wisdom, while also resonating with modern science.
Being a fledgling meditator, discovering meaningful ways to support myself and others was gold. Drawing on thousands of years of collective wisdom has been an unexpected and refreshing experience.
Returning to daily life and facing a particularly challenging situation, I found myself naturally drawing on the rich learning experiences to feel further calm and support."  – S. Hollobon
---
"The Western Mysticism retreat with Mira Riddiford was a precious opportunity to experience the richness, colour and depth of meditating on archetypes and symbols. As the stillness and silence deepened, I felt I could catch a glimpse of gods and goddesses behind the next tree. The delicious meals provided by the Mystery Kitchen were also very memorable. What a profound gift to study a path exploring the spiritual traditions of my ancestors. A magical week." – N. Paton  
---
"With an interest in meditation, but being unfamiliar with Buddhist imagery, Mira's course on Western Mysticism resonated strongly with me. Contemplating together on some of the classical and pagan icons, so embedded in Western culture and heritage, was a powerful means of gaining greater insight. The beauty and tranquillity of the Wangapeka Retreat Centre was a wonderful place to enjoy that." – J. Leyland
---
Mira gives personal meditation interviews through Skype
"The High Priestess"
by Lady Frieda Harris.