Local Nelson Event: Nelson Buddhist Centre, 87 Nile St, Nelson, 6th of June 2019, 7pm
An Invitation to Experience The Mithraic Journey
Unlocking Purpose, Stamina and Confidence
---
Challenging times could lie ahead, the Mithraic Journey is here to help
---
The Mithraic Journey is based on a series of symbolic, ancient mystery teachings from Roman times, helping people live better, more purposeful, peaceful lives.
Mithras is one of the oldest known archetypal gods, having been contemplated for over 3,500 years throughout a multitude of continents, by a number of pre-Christian religions. Many of Mithras's symbols and rituals were eventually adapted into Christianity.
Working with Mithras helps us to release blocked energy, empowering us to develop our psyches and step into our fuller potential as human beings.
In this evening we will touch upon the strengths and qualities of:
Mercury, the god of financial abundance, and remover of obstacles
The mirror-like wisdom of the goddess Prudence
The boundaries and fearlessness of the god Mars
The loving-kindness, tenderness and compassion of the goddess Aphrodite
The stability and steadfastness of the god Jupiter, and the healing energies of the warrior goddess Sekhmet
The friendship and fairness of the god Mithras
The god Saturn, who represents not having to struggle to survive
And many more gods and goddesses. This work also helps with getting in touch with the accumulative wisdom of our ancestors.
---
This fascinating work has been crafted by Mira Riddiford through her ongoing explorations through the Mithraic Mysteries.
The day following this evening introduction, a seven-week retreat at the Wangapeka will be based on the same theme and will be taught in more depth. Click here for more information.
---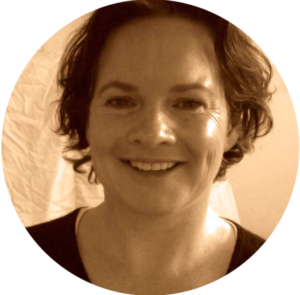 Mira Riddiford is a meditation and mindfulness teacher who runs retreats and series in Australasia. Her online classes have participants joining from North America, Europe, and Asia. With more than 20 years of daily practice, Mira has been trained through retreat work, study and apprenticeship in the Namgyal Rinpoche stream of teachings. She has a close ongoing relationship/association with the Wangapeka Study and Retreat Centre and the Auckland Sphere Group.
Having worked in creative fields, Mira understands how mindfulness can enhance the arts, and she is respectful of diversity in all its forms. Mira focusses on the relevance of mindfulness in modern daily living, and how it can help bring about calm and well being. She specialises in making teachings on Western Mysteries, Archetypal integration and Non-Duality available, and clear to students who are new to these subjects. Her contemporary warm and engaging style breathes life into these meditation teachings.
Mira is passionate about what we can learn from these ancient gods and goddesses and how these teachings can work as a map for personal development. You can find out more about her work here: www.westernmysticism.com
---
Cost by Dana (donation) Please give generously. This is Mira's livelihood and by supporting her you support these teachings being shared. Plus $5 entry fee for the Nelson Buddhist Centre.
Contact Lara: laracusdin@yahoo.co.nz